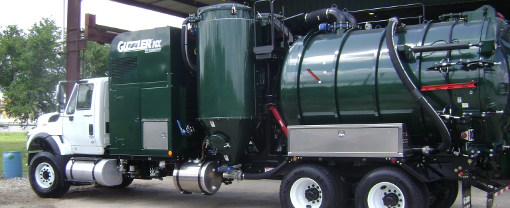 Corporate Headquarters
PMI Environmental Services
9761 US 90 Business
Morgan City, LA 70380
Phone: 985-631-3837
Fax: 985-631-0729
Toll Free: 888-229-3837
Resources
PMI Acquires 2009 Guzzler-NX for Dockside Work
June 15, 2009 - The Guzzler NX, the next generation in air movers, has been acquired by PMI for dockside work. This new industrial vacuum loader features:
the industry's quietest blower (based on SAE standard J1372)
increased operating range
better fuel economy
improved loading with VR (Vacuum Recovery) Technology
VR technology allows for cleaning the baghouse while still vacuuming material. This results in a more complete load, minimal cleaning and greater productivity.
The Guzzler NX is available now, and is ready for your toughest applications.